How to conduct assessments for multiple locations from a single account.
If you are conducting CrowdBlink Protect self-assessments for more than one location, you have the option to add more than one location to your profile.
Here's how that works:
Log into the CrowdBlink Protect app and select the "Profile" menu from the bottom-right corner.


From the "Profile" menu, choose "Change Location" from the top right corner.


If you are adding a new location for the first time, enter your Location Code in the field at the bottom of the screen.


If you already entered multiple locations previously, select the one you're doing an assessment for from the dropdown menu at the top.


Once you have your preferred location selected, click Continue.


And that's how you change and do screenings across different locations from a single CrowdBlink Protect account.
If you need to check which location you are currently signed into, you can do so from the Profile menu: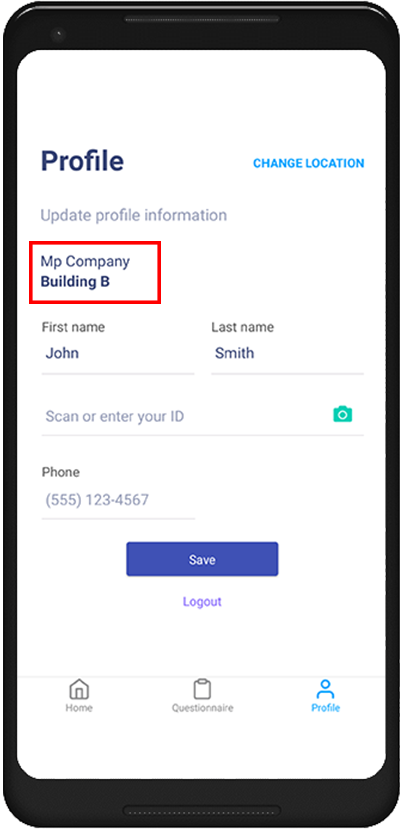 Can I add multiple locations if I have to do assessments for different companies or organizations?
Yes, the process is the same as described above. You simply enter a new location code, and you'll be ready to assess for the new location.