Customizing self-assessments works the same way as customizing centralized screenings.
Self-assessment steps can be edited in detail by following the same exact process as the one laid out in customizing centralized assessment steps and questions.
Once a step has been set up, you simply turn it on or off for self-assessments.
How do I turn steps on or off in self-assessments?
To turn a step on or off from appearing in self-assessments:
Log in to the Protect admin console.
Go to Questionnaires, and open the Location you wish to update by clicking the edit button on the right.
Expand the step you wish to turn on/off, and change the setting: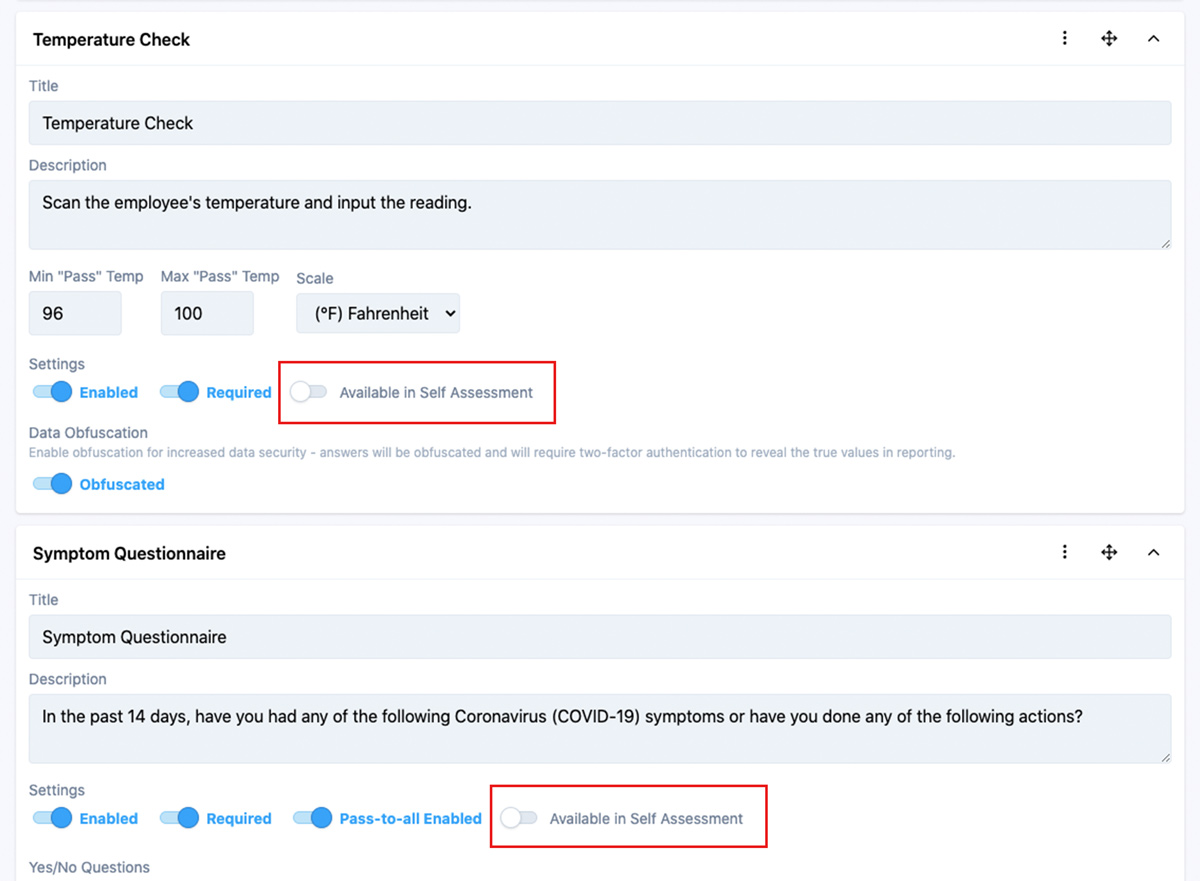 If you leave the setting OFF, then that step will appear in self-assessments.
If you turn the setting ON, it will read "Screener Only," and individuals will only be prompted to walk through that step when being screened at the location.