Set up alerts and automatic notifications.
One of the advantages of using CrowdBlink Protect for screenings is that you can automatically notify anyone within your organization about failed assessments. Here's how:
Log in to the Protect Admin Console.
Go to Settings —> Notifications.
From here, you can either create notifications for your entire organization or just a specific location: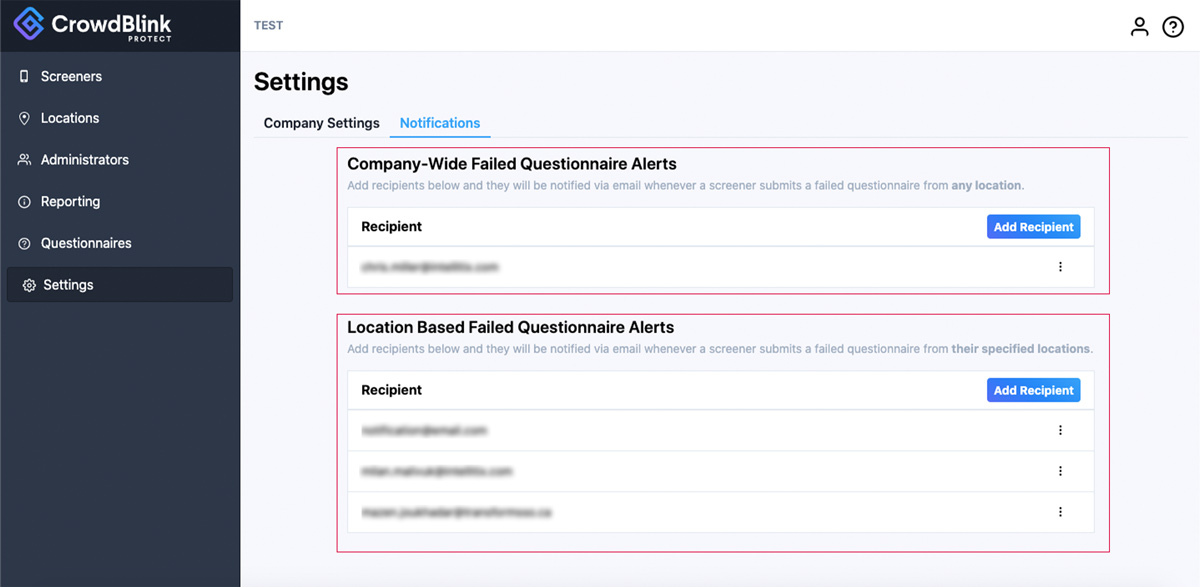 If you add an email to the Company-Wide alerts, that recipient will get notifications whenever someone fails a screening at any one of your locations.
If you have more than one location, you can send alerts to just the managers or supervisors of those specific locations by using the Location Based alerts.
To add someone to an alert, simply click "Add Recipient" and input their email.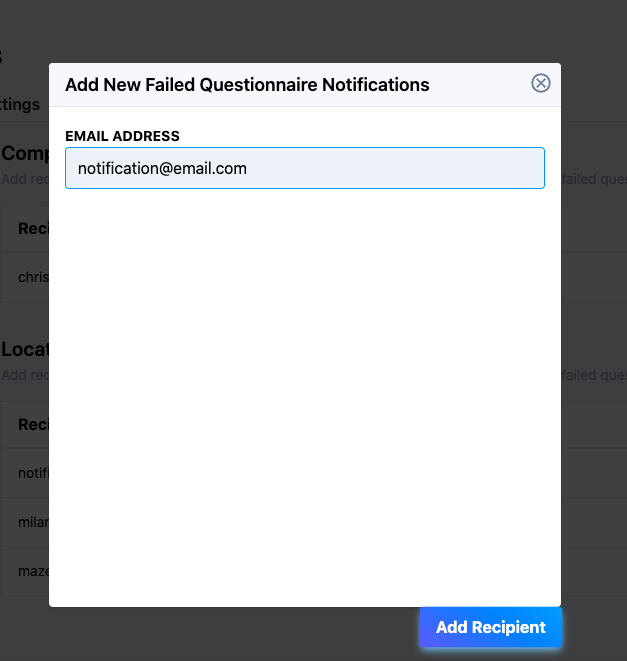 That's it — you'll now be automatically notified about any failed assessments!